*TGI PRO SHOP OF THE YEAR 2020 – NOMINEE*
To enquire about any of our services, a price match or whatever is on your mind please use the enquiry form at the bottom of the page, thanks.
Fraser Hall
PGA GOLF PROFESSIONAL
Tel: 01436 675505
Email:proshop@helensburghgolfclub.co.uk
TGI Golf Partner | Custom fitting available on request | 0% Finance available
Professional advice given on all equipment
Demo clubs available | Club Repair and Re-gripping
Lesson & Shop Gift Vouchers Available
Large selection of Ladies' clothing in stock
Stockist of…Taylor Made | PING | Callaway | Titleist | Odyssey | Powakaddy
Under Armour | Abacus |  Greg Norman | Footjoy | Green Lamb | JRB | Swing out Sister & more…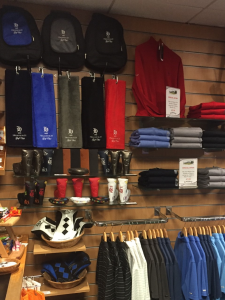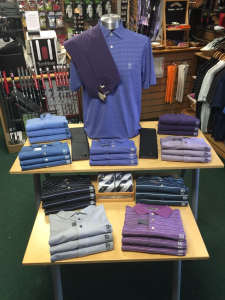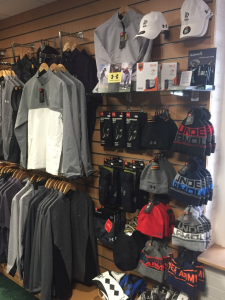 The Swing Studio
Poorly fitted golf equipment leads to bad swing habits as you adjust to compensate for your equipment.
Can you afford to play the wrong equipment this year?
Can you leave it another season before you come for that lesson?
For 2019/20 we continue to add new teaching aids to our brand new teaching and Club facility at Helensburgh Golf Club. Fraser has renovated a section of a disused greenkeeper shed and built a state of the art Swing Studio for members & visitors to receive Lessons and Custom Fitting no matter what the weather!
By utilising the latest Flightscope Technology and state of the art slow motion video equipment the team are able to provide all customers with an unrivalled level of product knowledge and service to fix and fit any level of player from Professional to Newcomer.
         
We offer a variety of different fittings dependant on what area you wish to improve and the team are more than happy to explain the different options and advantages to your game this could have.
Original clubs can also be checked and altered to ensure your equipment is helping you to lower those handicaps!
As an Official Callaway, Ping and Taylormade Fitting Centre we can tailor a set to meet the demands of your game, no matter what standard of player the benefits are unbelievable. This service is open to any member or non-member and the team are more than happy to answer any queries you may have on your equipment and the benefits of being custom fitted.
Helensburgh Pro Shop also offer customised putter fit from Odyssey and wedge fitting with Cleveland Wedges.  With a large variety of styles and shafts to choose from we feel this will drastically help you improve your short game.
Video Coaching is incredible in the Swing Studio – using the latest Flightscope Technology  we are not only able to look at your action and identify causes for poor shots we can look at your progress or even compare you to the best players in the world – side by side on the same screen !!
Meet the  Professional Team
PGA Professional: Fraser Hall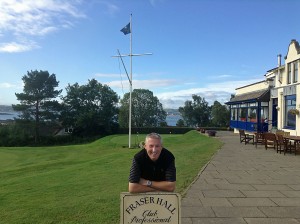 Fraser Hall was appointed Club Professional at Helensburgh golf club in May 2005 returning to the Club 8 years after completing his Professional training. Fraser left Helensburgh in 1997 after being crowned the Scottish PGA Trainee of the year to become Senior Assistant Professional at Saunton Golf Club in Devon – later becoming Head Professional at Cardrona Golf and Country Club near Pebbles.
He is a class AA (t) PGA Professional with over 20 years of experience and has coached all comers to the game, from beginners to Professionals.
Fraser maintains a well-stocked Shop, catering in Quality Ladies and Gents golfing clothing, the shop is always up to date and this resulted in a nomination of 'Proshop of the Year' at the TGI Awards in 2016 & 2020.
Coaching and Custom Fitting are now key to any PGA Professional's day to day activities and to help with this Fraser invested in a Swing Studio during 2010 which offers a great environment to test and learn. Using the latest Flightscope technology and GASP  Fraser can teach and fit to the highest standard.
He is very popular and, therefore, a busy tutor with a range of lesson "packages" available please see the latest tariff.
To round off the services available Fraser is also a Official Powakaddy Repair Centre which will give anyone purchasing a new trolley peace of mind.
Assistant: Dominic Taylor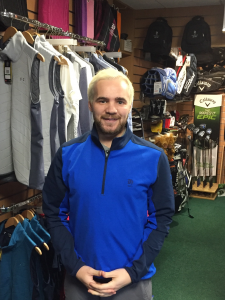 Assisting Fraser is Dominic Taylor who joined the Professional shop full-time in 2017 to help Fraser with the day-to-day services at the Club.
Dom is a Clubgolf level 2 coach, passionate about Junior coaching and ensuring that juniors have a great start in the game.
Dom is the Putting Custom Fitter at Helensburgh and after successfully becoming a Spi Certified Putting Coach  he has successfully fitted customers for SeeMore and Odyssey Putters. Dom is fully trained in the Odyssey Putter story – let him make sense of putting to you.
To enquire about any of our services, a price match or whatever is on your mind please use the form below